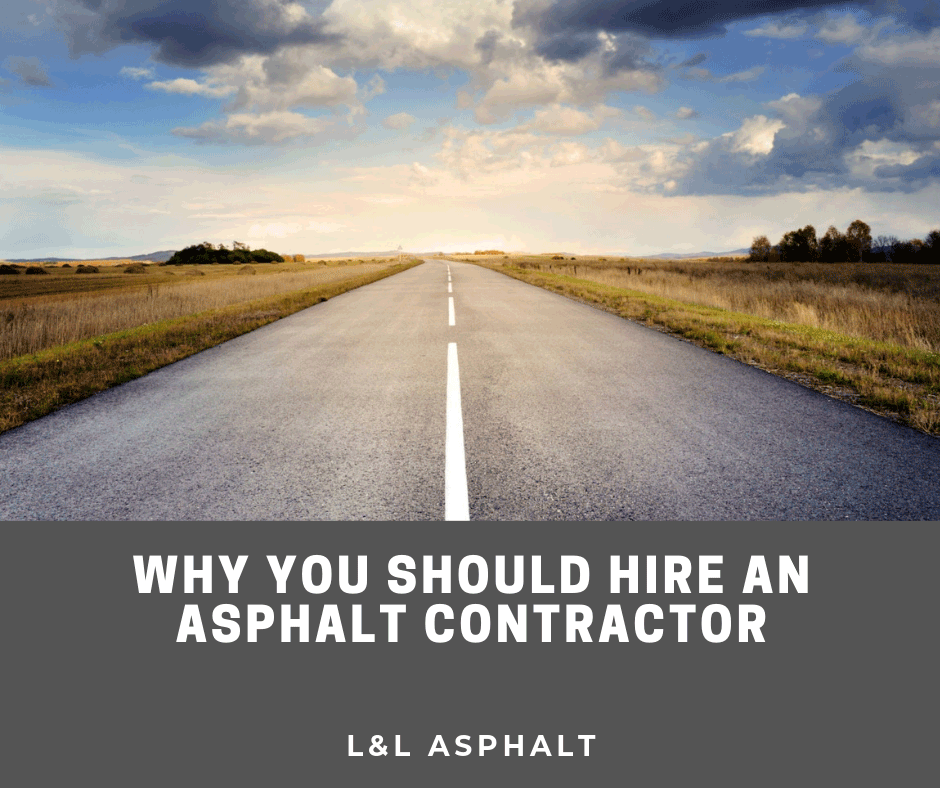 Laying new asphalt, patching existing materials, and applying sealcoating are jobs best left in the capable hands of an asphalt contractor. Licensed asphalt contractors possess specialized skills and state-of-the-art equipment. From installing a new driveway to repaving your parking lot, the three top reasons to hire professionals include long-term value, reduced liability, and increased efficiency.
Reasons to Hire a Professional
Hiring a licensed asphalt contractor like L&L Asphalt Paving will ensure that the pavement is laid correctly. They will give you a smooth, durable, long-lasting surface by guaranteeing a stable sub-base and proper drainage. Investing the money into your project means quality over a quick fix.
By hiring a professional to pave your parking lot, you are making sure that it meets the guidelines of the Americans with Disabilities Act. One of these guidelines that a contractor will ensure you meet is an adequate number of clearly designated ADA spaces. A professional will make sure that your lot is free of hazards such as cracks and uneven pavement that could cause insurance liabilities as well.
Hiring an asphalt contractor will save you the time that you would have otherwise invested in doing the project yourself. You will not have to take time out of your schedule or use your days off to complete any repair or patchwork.
What to Look for in an Asphalt Contractor
It essential to look for specific qualities in a paving company. These include experience, proper licensing and insurance, detailed estimate, and a wide range of services. That ensures you're hiring someone who thoroughly understands all the ins and outs of the job. An experienced asphalt contractor will make sure that your project comes in on-time and within budget.
The first question you should ask a prospective company is how many years they have been in business. The more experience they have, the better the job, and the less likely they are to make on-the-job mishaps.
In the state of Arizona, a contracting company must acquire a specialized contracting credential through the Registrar of Contractors. The ROC ensures contractors have the experience, training, and knowledge required to qualify for a license, and then they issue the appropriate credentials. For example, L&L Asphalt meets all these requirements, so they have been issued ROC licenses for asphalt paving and excavating, grading, and oil surfacing.
With a reliable company, there will be no mystery about how much paving, sealcoating, or other services will cost. When you request an estimate, you should receive a price breakdown of materials and labor, as well as a walkthrough of the details before work begins.
Lastly, the business should offer a wide range of services. When installing that new driveway or parking lot, your property may need grading to level the land. After completion of the job, your asphalt will need sealcoating on the surface to keep it protected and increase its longevity. By creating a relationship with a company that can handle these tasks, you save yourself time.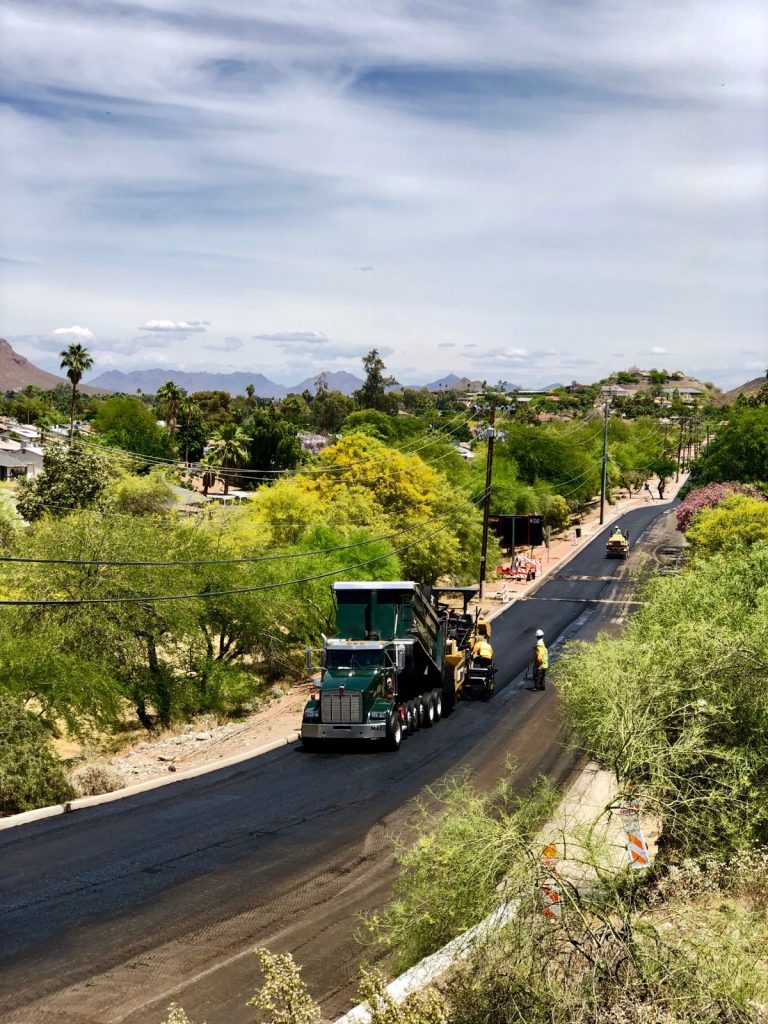 Do You Need Asphalt Repair in Phoenix?
A woman-owned asphalt and repair services company, L&L Asphalt has been awarded many contracts by general contractors and municipalities, even ADOT. Our services include dust abatement management programs, permanent asphalt replacement, street widening, asphalt overlays, asphalt repair, and more. Contact us today at (623) 434-1200 for more information on these and other services.