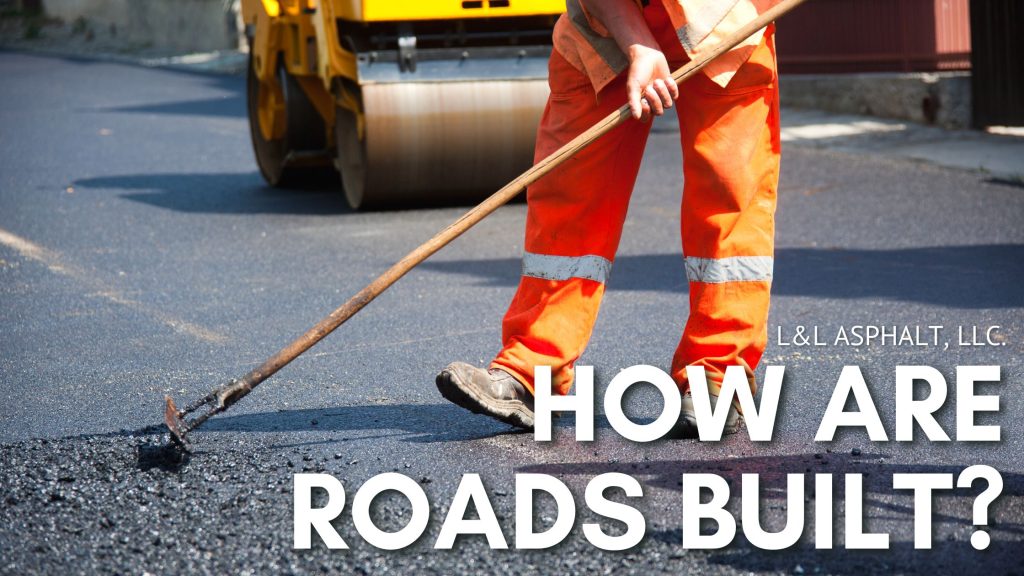 Every day, you probably find yourself on the road, commuting to work, taking your child to an after-school activity, making a trip to the store, and more. However, with our modern times and roads everywhere around us, most of us give little thought to all the roads we are traveling on – often taking the freedom they provide for us, for granted. At least until roads are closed from damage, repairs, flooding, or other ways that render the roads impassable.
We often forget how fortunate we are to have public transportation, especially when we complain about potholes, traffic jams, and incompetent drivers. Highways, roads, and interstates were built, and continue to be built, for a variety of reasons, such as employment growth, job creation, and attracting businesses. If you're curious about how roads are constructed, read below to learn about the process.
PHASE 1: PLANNING
Like any big project, planning is the first step to ensure all is effectively being covered – Surveyors, engineers, environmentalists, landscape architects, and others identify trends, determining what needs to be built and how. During this planning process, other large factors are taken into consideration, existing development, land use plans, current road conditions, traffic volumes, crash statistics, possible environmental impacts, along with cost and revenue estimates. This phase can take anywhere from 1 to 24 months.
PHASE 2: SCOPING
The scoping phase generally lasts between one to eight months, depending on the complexity of the project. This phase includes: confirming the project's purpose and need, initiating the environmental review process, determining what permits are required, identifying stakeholders, establishing the project team, holding the initial scoping team meeting, performing surveys, developing the initial design, and evaluating public involvement.
PHASE 3: DESIGNING
There are two phases in the scoping process – preliminary and detailed – and they typically take between 1 and 30 months. This phase consists of designing the roadway, structures, and bridges, determining the right of way, and investigating concerns related to utilities. performing "constructability" and work zone reviews; completing the environmental documentation required by NEPA; holding public hearings; and obtaining design approval.
PHASE 4: EARTHWORK
There is no doubt that earthwork is one of the most important elements in road construction because it establishes a foundation that is stable. Roadways built on substandard foundations will fail prematurely, which is why the road's base layers are equally important as the asphalt surfacing. To complete the earthwork, layers of 12-inch gravel are laid on the roadbed, then moistened and compacted. This phase generally lasts 1 to 36 months.
PHASE 5: PAVING
After passing strict inspections the roadbed is ready for paving. In Arizona, most roadways are built using asphalt, as asphalt has been proven to be cost-effective, reduce noise pollution, and increase driver comfort. Asphalt uses bitumen, a petroleum product, to glue together the sand and crushed rock. This mixture is heated to approximately 300 degrees. Workers then spread and compact the hot mixture onto the roadway.
PHASE 6: OPEN TO THE PUBLIC
After the road has finished construction and has passed strict inspections, including ride quality testing – it is then opened to motorists. Were you aware of all the steps that go into the process of building our roads? It's definitely a process but well worth it for our community to have new roads that can last us for many years of use.
ABOUT L&L ASPHALT
L&L Asphalt is dedicated to getting the job done safely, on time, and within budget. We always use the highest quality materials and state-of-the-art application techniques. We are well-equipped to serve the Greater Phoenix area with parking lot construction, asphalt repair, crack sealing, and pavement resurfacing. Contact us today at (623) 434-1200 for more information.