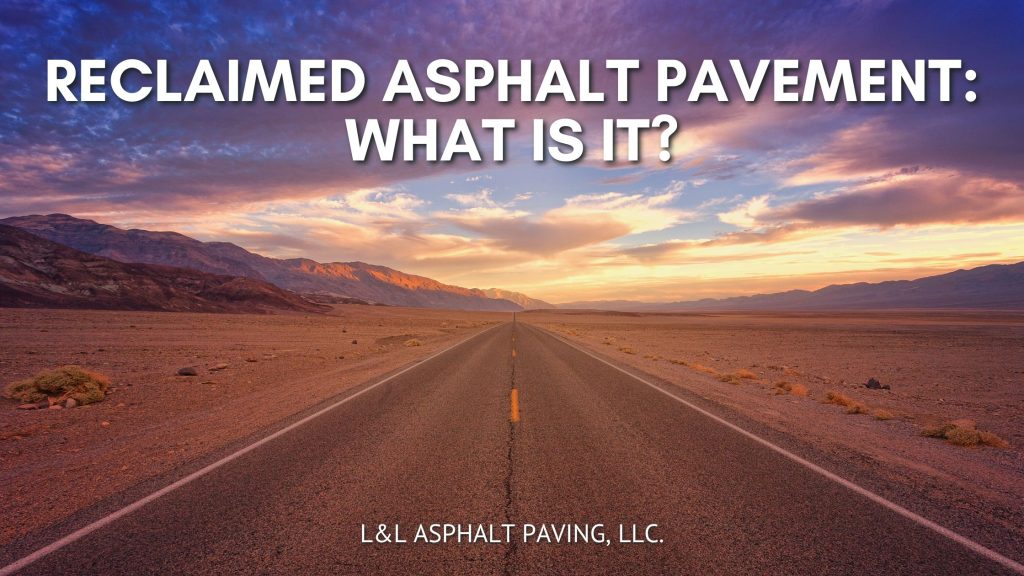 There are many benefits to asphalt, it provides drivers a comfortable and quiet ride while also being eco-friendly. Aging roads, highways, and parking lots can all be used again through reclamation, repeatedly. Reclaimed Asphalt Pavement (RAP) saves a significant amount of landfill space each year and actually decreases the amount of energy that is needed in order to manufacture virgin asphalt – making it one of the most sustainable options for paving new infrastructure.
RAP is cost-effective and environmentally friendly, making it a top choice as an attractive material. The smoothness that is offered by asphalt may also help motorists with better fuel economy. Read below to learn more about why municipalities are increasingly choosing to use asphalt mixed with RAP.
How RAP is Used
Temperatures in the valley are rising and motorists may have noticed a rise in road construction, as these warm temps ensure the proper curing of new asphalt. RAP is created by milling and crushing old asphalt pavement. After the reclaimed materials have been crushed, they are thoroughly screened, ensuring there are no impurities.
Why Recycle Old Asphalt?
Why not recycle? Recycling old pavement materials reduces the amount of waste sent to landfills, a benefit for everyone. Using RAP also conserves valuable natural resources such as binders and aggregates. These can lead to increased savings for contractors, taxpayers, and the government. Reclaimed asphalt pavement may also help create jobs in the recycling and manufacturing industries. There are three steps to recycling aging or damaged asphalt pavement:
Step #1 – Collection and processing
Step #2 – Using RAP as an additive in HMA
Step #3 – Paving new and maintaining infrastructure with RAP
ABOUT L&L ASPHALT
L&L Asphalt is dedicated to getting the job done safely, on time, and within budget. We always use the highest quality materials and state-of-the-art application techniques. We are well-equipped to serve the Greater Phoenix area with parking lot construction, asphalt repair, crack sealing, and pavement resurfacing. Contact us today at (623) 434-1200 for more information.