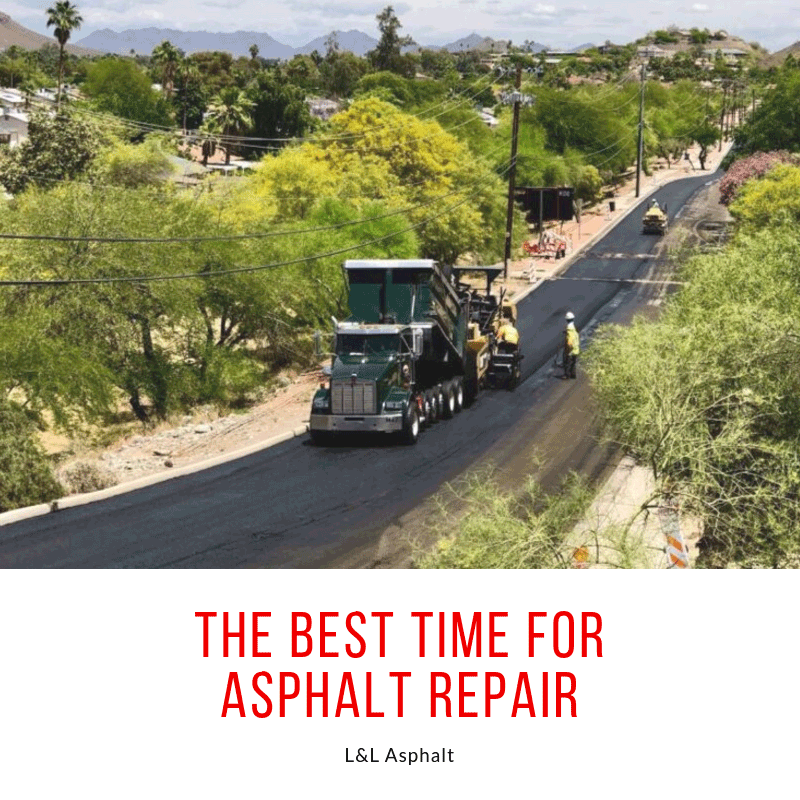 With the increase in local traffic due to schools being in session and Snowbirds coming into Phoenix, our already busy roads are going to get even busier. With increased traffic, there is increased wear to our roadways, especially as the valley comes into its colder months. The colder months are prime time for asphalt repair as well.
Arizona's Roads During the Cold Months
As temperatures start to fall, asphalt can contract and shrink, causing tension within the pavement. That means that the asphalt is trying to pull away from itself. If this tension becomes too strong, cracks can develop. The rare times that the valley has rapidly decreasing temperature causes faster contraction and build-up of pressure.
What this cooler weather also means for our roads is that any damage that happened during the monsoon season will become more prominent as the asphalt contracts. Cracks that have already developed will become more evident and could mean more damage to your vehicles. According to Business Insider, cracks in roadways are caused by natural movement and heat changes. Cracks allow water to damage the road base and, if unrepaired, can create more significant problems for infrastructure.
The Best Time for Asphalt Repair in Phoenix
Arizona is one of the lucky states that can run asphalt repair all year round. However, road maintenance typically ramps up during the state's fall and winter seasons, because of their moderate temperatures. Crews don't have to combat triple-digit temperatures.
An asphalt contractor like L&L Asphalt would send out a crew to survey the extent of the damage and give you an estimate of time and cost to repair. The five pavement distresses you need to have repaired are cracking, distortion, disintegration, skidding hazards, and surface treatment distress.
Why Hire L&L Asphalt?
When considering who to hire for your asphalt repair, go with L&L because they have years of experience in the industry. Every year, L&L leads and performs hundreds of asphalt-related projects. We construct so many projects of varying size and complexity that we believe we are the best candidate to manage your project.
A woman-owned asphalt and repair services company, L&L Asphalt Paving has been awarded many contracts by general contractors and municipalities, even ADOT. Our services include dust abatement management programs, permanent asphalt replacement, street widening, asphalt overlays, asphalt repair, and more. Contact us today at (623) 434-1200 for more information on these and other services.