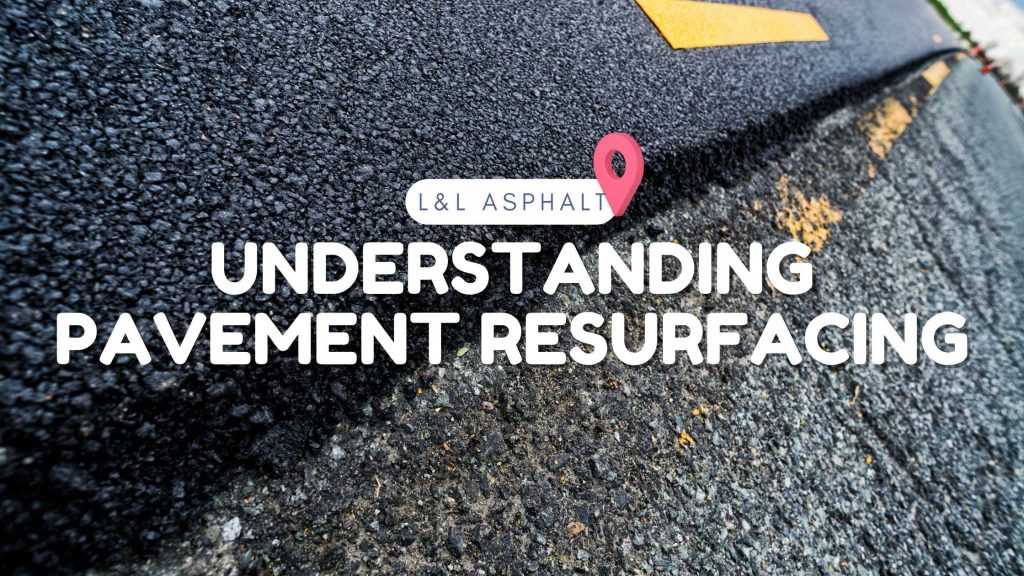 Assuming the surface has not deteriorated to the extent that having an experienced asphalt contractor remove and replace a damaged roadway or parking lot would be more cost-effective, an alternative option is to have the contractor resurface your paved surface; a process also known as an asphalt overlay. And, what better time to renew your paved surfaces than during a season meant for renewal, spring?
The contractor will thoroughly inspect the pavement, determine any necessary repairs, and provide you with an accurate cost estimate before beginning work on installing a new asphalt layer. Installing a new asphalt layer over the existing pavement is what pavement resurfacing entails. The new layer is generally no more than two inches in-depth. It is an excellent way to provide new life to the old pavement at a fraction of the replacement cost—additional benefits of asphalt resurfacing include increasing motorists' safety and comfort.
Before choosing this option, it's essential to consider precisely why your asphalt surfaces are failing in the first place, ensuring there are no issues with the foundation. Putting new asphalt on top of existing problems won't make them go away and, if they're not addressed, could cause more issues. The best time to correct any issues is always before installing new material.
What is Involved?
The process of pavement resurfacing consists of several vital steps to ensure that the repair is performed correctly. Before work can begin, the area must be prepped and anything in the way removed so that it doesn't get damaged when the milling machines remove the old material. The site is also cleaned of debris.
A tack coat will then be applied to the newly milled surface. That acts as a binding agent to securely fasten the new asphalt to the road. Finally, fresh hot asphalt is installed to the specified depth and compacted with a multi-ton vibratory roller, guaranteeing proper compaction. The surface is then stripped and reflectors installed.
Pavement Resurfacing from L&L Asphalt
The asphalt paving contractors at L&L Asphalt, servicing the greater Phoenix area, are renowned for providing a full suite of asphalt-related services. These include but are not limited to asphalt repair and resurfacing, asphalt overlays and street widening, parking lot construction, line striping, and pavement markings.
Because our focus is asphalt construction, the asphalt paving contractors at L&L Asphalt are confident that they can handle any size project, whether commercial or municipal. As a result, L&L Asphalt has been awarded a myriad of asphalt paving projects of varying sizes by many of the state's general contractors and municipalities. Please contact us at (623) 434-1200 to inquire about these services.
Editor's Note: This post was originally published in March 2017 and has been updated for accuracy and comprehensiveness.