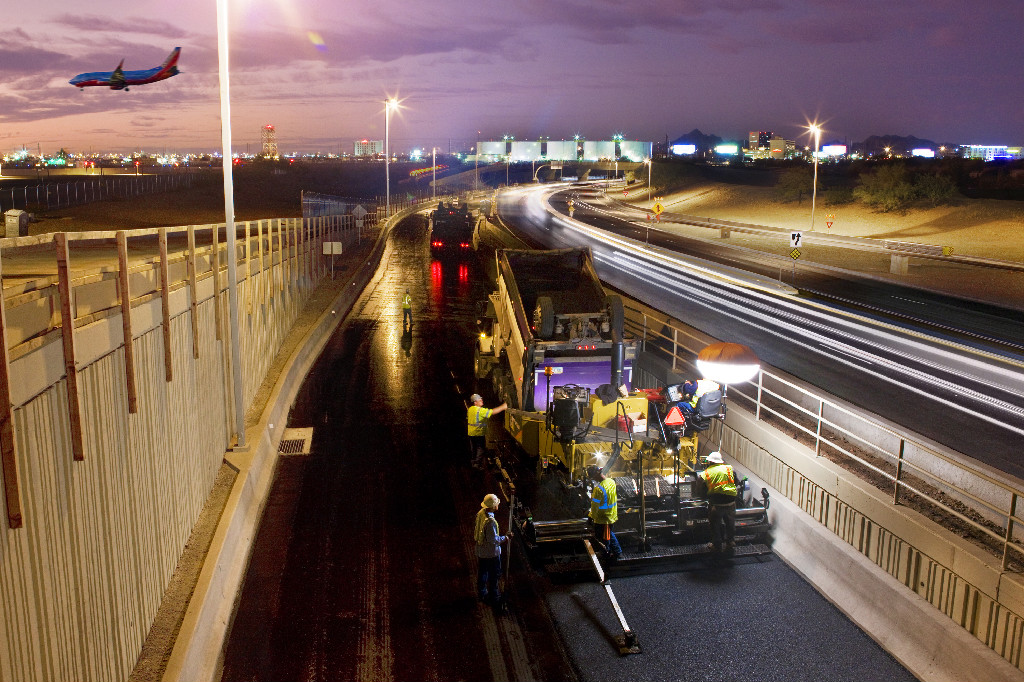 Asphalt paving provides a smooth and durable surface for Arizona motorists – but only when properly maintained. Maintenance is the art of keeping asphalt pavements in service thus ensuring minimal inconvenience to the public. We at L&L Asphalt have prepared the following fall asphalt maintenance tips to ensure your pavements, driveways, and sidewalks are prepared for the cooler months ahead.
#1. Clean the Area of Debris
Fall is the perfect time to clean the area of any debris. This requires a thorough asphalt or street cleaning service. Having your asphalt professionally cleaned can reveal any issues, such as cracks or potholes, which should be repaired immediately. It can also ensure that large pieces of debris don't freeze and damage the surface during winter. Cleaning the area now will ensure your asphalt is good to go come spring.
#2. Pay Attention to Standing Water
Standing or pooling water is often an indication of poor drainage – and where there is poor drainage, there are potholes. To prevent further damage, and ensure the integrity of your surfaces, make repairs now to any compromised areas. Schedule service with a local asphalt repair company today before the problem grows (literally) as the weather warms up. Paying attention to standing water is cost-effective!
#3. Sealcoating & Crack Sealing
Generally, sealcoating and crack sealing (or filling) requires the weather to be over 55˚F, which shouldn't present a problem in most parts of Arizona. The forecast should also predict clear skies; sealing asphalt in the rain is no-no. This will ensure quality sealcoating and/or crack sealing. Crack sealing helps to prevent the occurrence of further surface damage over the winter.
#4. Patching Potholes
Patching helps to control further deterioration and expensive repair of the pavement. Without timely patching, water can get underneath the pavement, causing further damage to occur. Several patching methods exist including: quick patching, full-depth or deep patching, surface patching, spray-injection patching, infrared heater patching, and cold weather emergency patching.
#5. Extensive Pothole Repair
Crews use a hot mix of asphalt to create a stable, permanent solution to an area prone to potholes. Proper compaction is key to ensuring a permanent repair. Crews commonly use medium to large-sized rollers depending on the size of the area in need of repair. A properly compacted area should be overfilled to ensure it is able to withstand the weight of vehicles driving on it day in and day out.