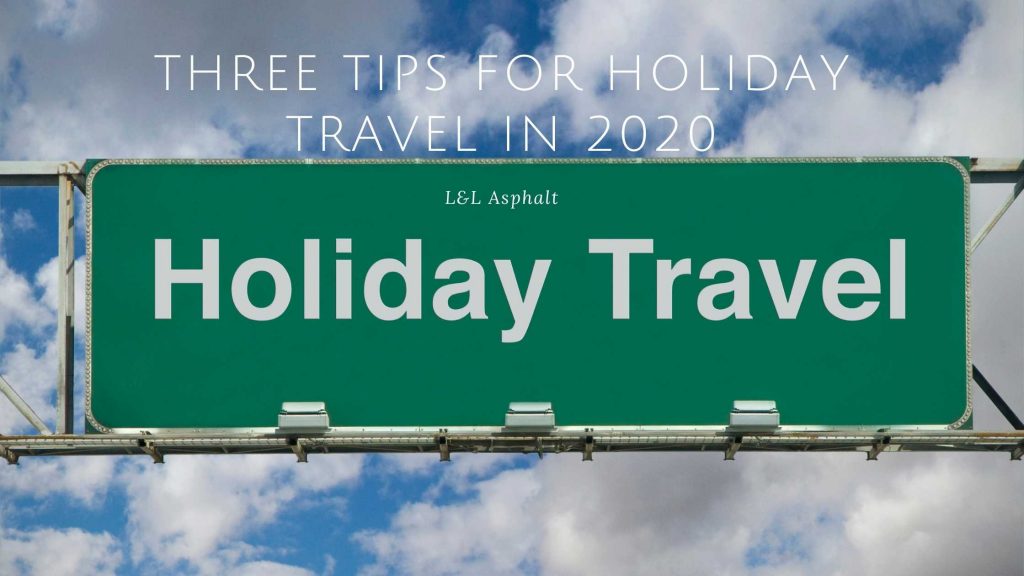 Whether you're planning a road trip or driving to see the lights – there are many shows around the valley – there are specific things you should do to ensure a safe journey. Here are some tips, such as remembering essential supplies and checking to see if an asphalt contractor is working on Arizona's roadways, for holiday travel in 2020.
Complete Vehicle Maintenance
You should complete all necessary maintenance, including checking crucial fluid levels and tire condition and pressure, on your vehicle before road tripping. Check the vehicle's oil, brake, transmission, antifreeze, windshield, and power steering. Top-off as needed. Additionally, it would be best to replace worn windshield wipers.
Don't Forget Essential Supplies
It's essential to carry specific supplies such as hand sanitizer, disinfectant wipes, hands-free door openers, and extra face masks with you this holiday season. Keep these close by and store extras, along with the basics, in your first aid kit. Also, remember to carry a roadside emergency kit with you. You can either make your own or purchase pre-made kits.
Check Road and Weather Conditions
There are many travel apps that you can download to your smartphone to check road and weather conditions, including areas where an asphalt contractor may be working, before and during your trip. You can also dial 511 or visit az511.com for up to the minute traffic and transit information in Arizona. It provides details on traffic accidents and road conditions so that you can plan the best route.
L&L Asphalt is a woman-owned and operated asphalt paving company that services businesses and municipalities throughout the greater Phoenix metropolitan area.
As an asphalt contractor, L&L Asphalt performs hundreds of projects – so many that there is no room to include them all here. Because we contract numerous projects of varying size and complexity, we feel we are the premier candidate to manage any asphalt-related project.
In addition to installing new and replacement asphalt, we offer crack repair, and street widening services.
Please contact us today at (623) 434-1200 to schedule an appointment and see for yourself why we are one of Arizona's leading asphalt contractors.
Resources:
AAA Exchange. (n.d.). "Holiday Road-Trip Survival Tips."
AZ 511. (n.d.). "About Arizona 511: Arizona's Travel Information Alerting System."