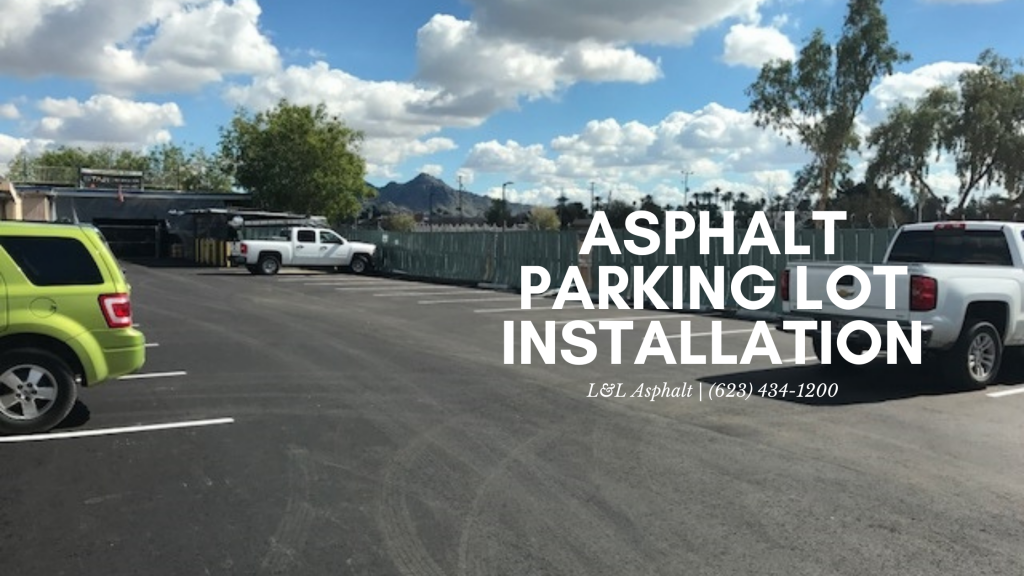 While you may have heard it before, it bears repeating, first impressions are essential.
Ruts, depressions, and other issues can make the ride into your facility an unpleasant experience for your customers. Depending on these issues' severity, having new asphalt installed may be the best, most cost-effective solution for improving curb appeal.
Less substantial issues may be repairable. L&L Asphalt, an asphalt contractor, can assess the condition of your commercial asphalt parking lot and make recommendations for either its repair or replacement.
Asphalt Installation Process
Here is what to expect if either new or replacement asphalt is advised.
Subbase Installation
For durability, asphalt is installed over a subbase of which there are several options. New asphalt can be installed over existing materials. Still, only if the parking lot is structurally sound, otherwise, the old materials will need to be removed and the subbase compacted before laying a new surface.
Asphalt Installation
Once the base has been placed, the asphalt is poured with precision, then immediately compacted using the same heavy-duty equipment. The following video shows how a road is paved over existing materials. A similar process is implemented for commercial and municipal driveways and parking lots.
Arizona's Leading Asphalt Contractor
L&L Asphalt is a woman-owned and operated asphalt paving company that services businesses and municipalities in the greater Phoenix metropolitan area.
Every year, L&L Asphalt leads and performs hundreds of asphalt-related projects – so many that there is no room to include them all here. Because we construct so many projects of varying size and complexity, we feel we are the premier candidate to manage any asphalt-related projects.
In addition to installing new and replacement asphalt, we offer crack repair, and street widening services.
Please contact us today at (623) 434-1200 to schedule an appointment and see why we are awarded hundreds of asphalt-related projects each year.
Resources:
"Pavement Design Manual." The Arizona Department of Transportation.