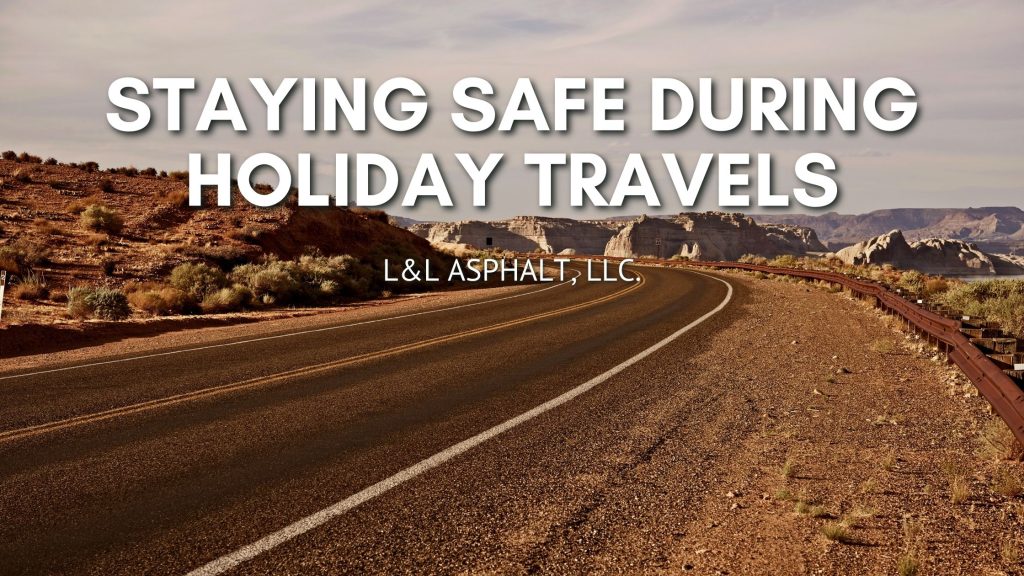 Over 100 million Americans will travel for the holidays with many reporting Arizona drivers are at least a million of those.
Driving becomes increasingly challenging during the holidays as the highways become more congested than usual and when winter storms are added to the mix, fellow drivers are struggling to sit bumper-to-bumper for hours to get to their destination.
Have big holiday travel plans this year? Read below for some helpful tips for safer holiday travel.
Pack a Winter Emergency Road Kit
Keeping a well-stocked winter emergency kit in your car will do you wonders. There are numerous pre-made kits out there available for purchase or you can make your own, especially if you already have these items. These types of kits should include duct tape, a car jack, an ice scraper, a cell phone charger, First Aid Kit, jumper cables, etc. All of the necessary equipment is needed in case you need to pull over for anything.
Check Your Maintenance List Twice
Routine maintenance is the key to preventing breakdowns. To ensure optimum vehicle performance, make sure to check and top off your car's fluid levels, this includes brakes, transmission, coolant, power steering, windshield washer, and oil.
If you do this at least once a month before long road trips, you shouldn't have any issues during holiday travels. Regular oil changes and tire rotations are also strongly advised when maintaining your vehicle.
Get a Good Night's Sleep
No matter how far you plan to travel this holiday season, it's always best to prioritize getting at least eight hours of sleep before your trip. It's essential to get a good night's rest as falling asleep at the wheel more often than not and it's an easy thing to avoid if you prepare for it.
Additionally, plan to take your trip when you are naturally more energized in the day rather than at a time when you're more likely to go to bed.
Ditch Cloudy Headlights
Aging headlights and those particularly cloudy or with yellow lenses are less effective when it comes to illuminating roadways. With dangers at night and with winter weather – making driving exacerbated during the holidays. The leading cause of these deteriorations is due to UV rays, which are even more expected here in Arizona.
It's strongly suggested to drivers experiencing these types of problems with their headlights invest in new headlights for their vehicles.
ABOUT L&L ASPHALT
L&L Asphalt would like to wish you and yours Happy Holidays and Joyful New Year! A woman-owned asphalt and repair services company, L&L Asphalt has been awarded many projects by general contractors and municipalities. Our services include permanent asphalt replacement, street widening, asphalt overlays, and more.
L&L Asphalt is dedicated to getting the job done safely, on time, and within budget. We always use the highest quality materials and state-of-the-art application techniques. We are well-equipped to serve the Greater Phoenix area with parking lot construction, asphalt repair, crack filling, and pavement resurfacing. Contact us today at (623) 434-1200 for more information.