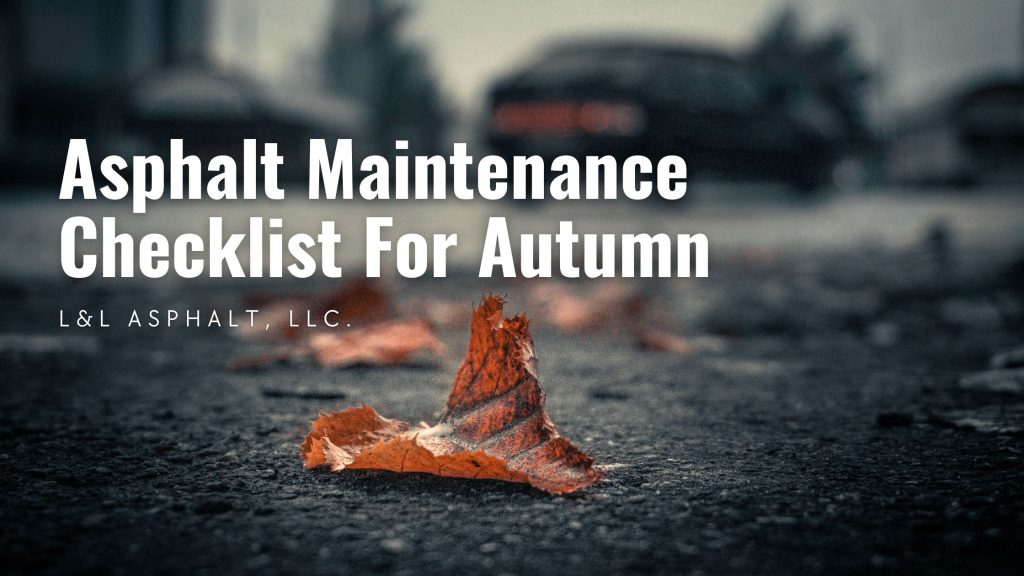 The temps are cooling down a lot more here in Arizona; with a little preventative maintenance to your driveway, parking lot or other paved surfaces assists in the overall care of the asphalt, leaving the space clean and problem free. We've created a checklist of maintenance care you can start now so you can save money later down the road.
INSPECTION:
The first step to preventative maintenance is to inspect all paved surfaces you are concerned about or want to care for. However, even with this being an important step, many things can be easily overlooked; carefully inspect any paved surfaces for cracks, faded line striping, tripping hazards, and potholes. Any defects you find, should be serviced immediately for safety. 
GENERAL UPKEEP:
By ensuring your paved surfaces are kept clean, it leaves a great first impression on visitors and customers. Throughout these cleanings, you will start to notice cracks, potholes or any other noticeable issue that should be handled immediately. 
SEALCOATING SERVICES:
Sealcoating is an excellent solution to help preserve the resilience of asphalt surfaces. The coating helps seal small cracks, patches, rough spots, and helps protect asphalt from harmful UV rays and chemical spills. Along with these benefits, Sealcoating also acts as a waterproofing agent, preventing water penetration during our monsoon season. 
WATER POOLING EVALUATION:
When it rains, take a moment to inspect to see if you notice any pooling of water anywhere on the paved surface(s). Over time, if pooling water is left unattended for long amounts of time, it can be damaging. If you notice any standing or pooling water, contact a local asphalt company to schedule service before more costly problems develop.
ABOUT L&L ASPHALT
L&L Asphalt is dedicated to getting the job done safely, on-time, and within budget. We always use the highest quality materials and state-of-the-art application techniques. We are well equipped to serve the Greater Phoenix area with parking lot construction, asphalt repair, crack filling, sealcoating, and pavement resurfacing. Contact us today at (623) 434-1200 for more information.