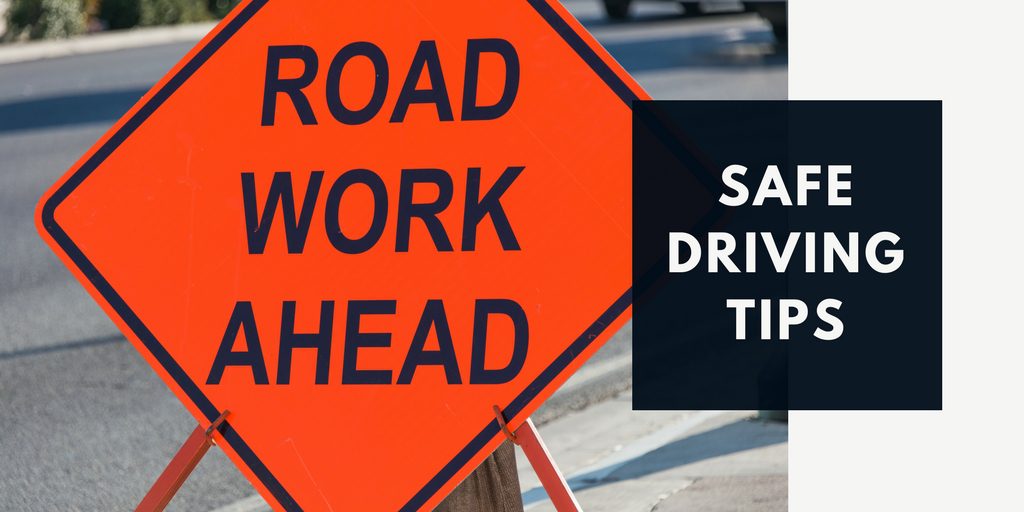 Roadwork is virtually everywhere you look these days. In fact, it's next to impossible to drive through a busy city without witnessing potholes being repaired, streets widened or highways built. While roadwork can be frustrating for drivers, it's important to understand its importance; to keep our roads safe. Unfortunately, according to the U.S. Department of Transportation there were 96,626 motor vehicle crashes in work zones in 2015. Help keep the roads safe with these tips for sharing the road with workers.
Check for Delays
Visit Arizona's Department of Transportation website or tune into a radio station that provides traffic reports for a head's up on expected delays. If you have a voice controlled smart speaker, such as an Amazon Echo or Google Home, you can check the traffic as well. You can also dial 511 from anywhere in Arizona to request information on specific roadways. You can then consider using an alternate route to avoid areas with either rush-hour or heavy delays expected.
Eyes on the Road
Research has shown that taking your eyes off the road – even for a few seconds – not only endangers your life, but the life of workers, pedestrians and others around you. Thousands of people are injured in motor vehicle accidents involving distracted drivers annually. Sending a text message, dialing a phone number, using a navigation system, and changing a radio station are a few examples of distracted driving. Minimizing distractions while driving can increase the safety of everyone on the road.
Watch Your Speed
Whether driving through a work zone or not, speeding – defined as "exceeding the posted speed limit, driving too fast for conditions, or racing" (NHTSA, 2018) – puts you and others on the road at risk. Reduced speed limits in work zones are necessary for the safety of the workers and motorists. Additionally, driving the posted speed limit is legal (traffic fines are known to double in both work and school zones), as well as fuel-efficient.
Obey All Instructions
Posted signs and message boards warn you of workers, slow-moving equipment, and upcoming lane closures. It's also important to watch for signals from flaggers, such as an extended palm, which means "stop." These instructions usually overrule any other traffic signs or signals; you may even notice permanent signs covered up in some way. You must always follow these instructions! Barriers, such as cones, drums and panels are also used to guide you safely through the work zone.
Here are some additional tips for safely sharing the road with workers:
Buckle up
Be patient
Merge early
Expect the unexpected
Keep your headlights on
Maintain a safe following distance