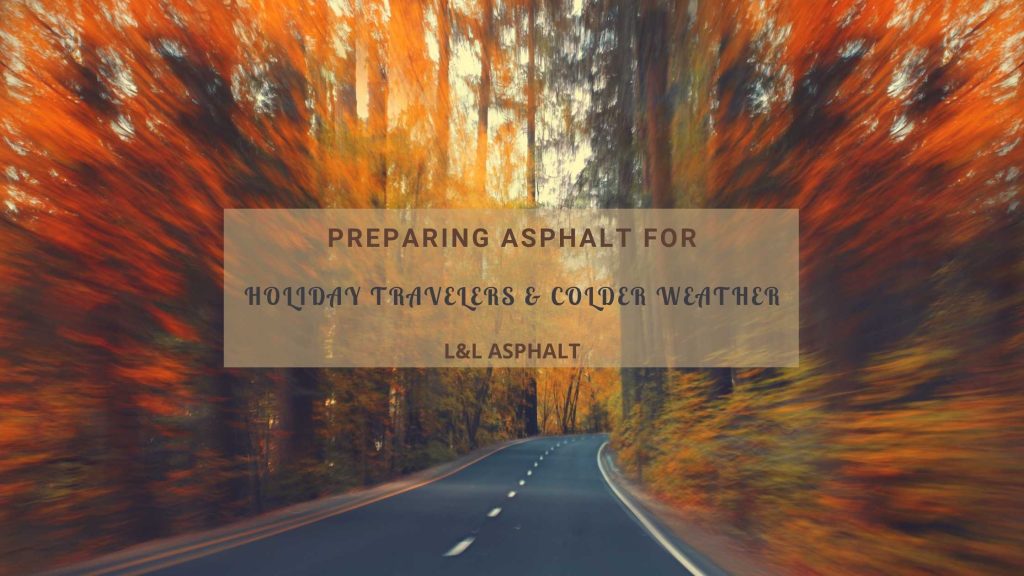 According to the American Automobile Association (AAA), 53.4 million Americans are expected to travel for Thanksgiving, a 13% increase from last year. The organization says that this year's travel forecast marks the single-year increase in Thanksgiving travelers since 2005 and brings the total traffic volume near pre-pandemic levels.
Most of these travelers will hit the road to popular destinations, including Phoenix, Arizona. According to AAA, 48.3 million – about 90 percent, are expected to drive. The remaining 5.2 million travelers will choose other modes of transportation such as air, bus, cruise, or train.
That translates to congested roadways!
Municipalities should consider contacting the asphalt paving contractors at L&L Asphalt about asphalt repair and seal coating. These services are optimal for providing holiday travelers with an excellent first impression of the greater Phoenix area. It will also provide motorists with a comfortably smooth and quiet ride on area roadways.
Another reason to consult local asphalt paving contractors is to prepare transportation corridors for colder weather. According to the Old Farmer's Almanac, the first day of winter and shortest day of the year in the Northern Hemisphere is Tuesday, December 21.
Protecting Asphalt Pavement
Before holiday travelers hit Arizona's streets, transportation departments and local businesses should consider having asphalt pavement professionally inspected by asphalt paving contractors. These contractors can identify any potential issues and provide expert recommendations for repair, resurfacing, or replacement.
Equally essential is to consider routine seal coating services. These services are designed to protect the pavement from damaging UV rays and harsh freeze-thaw cycles. It also protects from precipitation and fluids. Ultimately, this service helps mitigate more substantial problems, thus extending the useful service life of asphalt pavement.
Consult Asphalt Paving Contractors in Phoenix
The asphalt paving contractors at L&L Asphalt, servicing the greater Phoenix area, are renowned for providing a full suite of asphalt-related services. These include but are not limited to asphalt repair and resurfacing, asphalt sealing and coating, asphalt overlays and street widening, parking lot construction, line striping and pavement markings, and dust abatement management programs.
Because our focus is asphalt construction, the asphalt paving contractors at L&L Asphalt are confident that they can handle any size project, whether commercial or municipal. L&L Asphalt has been awarded a myriad of asphalt paving projects of varying sizes by many of the state's general contractors and municipalities. Please contact us at (623) 434-1200 to inquire about our services.
Resources:
Editors, The. "Winter Solstice 2021: The First Day of Winter." The Old Farmer's Almanac, November 1, 2021.
Edmonds, Ellen. "Buckle Up: Thanksgiving Travel to Rebound Almost to Pre-Pandemic Levels. The American Automobile Association (AAA) Newsroom, November 9, 2021.