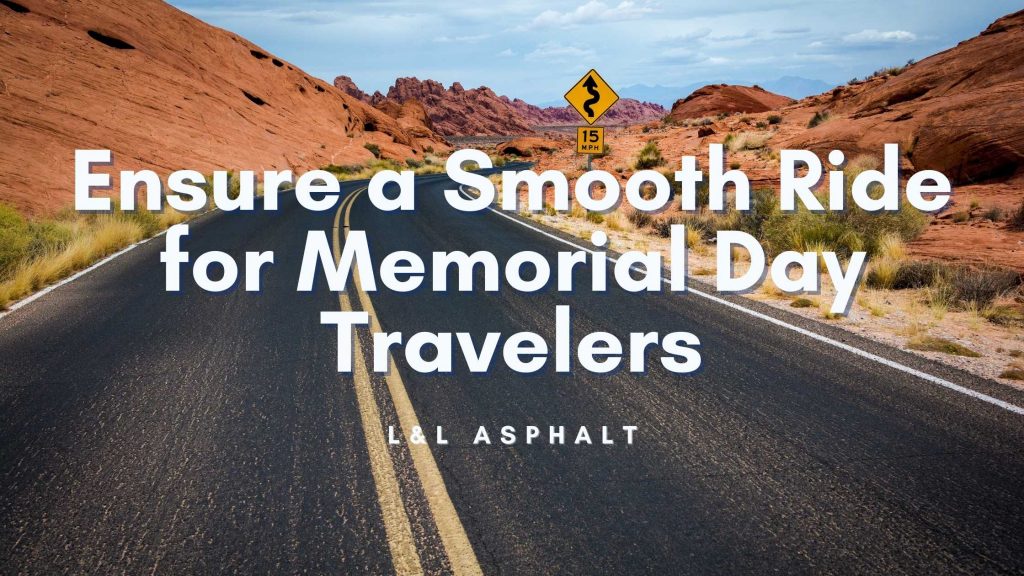 Memorial Day, also considered the unofficial kick-off to summer, is May 31. It represents a three-day holiday weekend, from May 29 to May 31, providing many opportunities to explore the Grand Canyon State. According to AAA's Memorial Day Holiday Travel Forecast, more than 37 million people are expected to travel at least 50 miles from home this year.
Because road trips are one of the most popular ways to travel, municipalities should ensure Arizona's roads provide travelers with a smooth, quiet ride by contacting an asphalt contractor to replace distressed sections or apply asphalt sealcoating.
There is no shortage of stunning natural landscapes throughout Arizona. To the North are Horseshoe Bend and one of the seven natural wonders of the world, the Grand Canyon. To the South, you'll find Kartchner Caverns and Pima Air and Space Museum, the latter of which would make for the ideal Memorial Day road trip. The museum features approximately 400 historic aircraft sitting on 80 acres.
The History of Memorial Day
Memorial Day has been observed annually on the last Monday of May since 1968, often representing a three-day holiday weekend for many employees, with this year's holiday extending from May 29 to May 31.
According to History, Memorial Day became an official federal holiday in 1971 following Congress's passage of the Uniform Monday Holiday Act, which had entrenched the last day of May as Memorial Day to create a three-day weekend for federal employees.
However, Memorial Day represents much more than an extended weekend and the unofficial start of summer – it serves as a reminder to us all to observe and honor the men and women in uniform who made the ultimate sacrifice for our country.
Today, many Valley residents observe the day by attending a remembrance service. They may also grill up some hamburgers, road trip to a nearby lake, or travel out of town. The latter two reinforce the importance of ensuring a smooth ride for travelers.
Extending Asphalt's Service Life
The service life of pavement installed by an experienced and licensed asphalt contractor typically varies on specific factors. That includes weather and traffic conditions. One of the best ways to promote longevity is to apply a protective coating, called a sealcoat, over existing pavement.
The benefits of an asphalt sealcoat include protecting against damaging UV rays – crucial in Arizona and promoting a smoother, quieter ride. It can also mitigate more substantial and costly problems.
Another option for extending its life expectancy is to have an asphalt contractor apply an overlay. Overlays are only a viable option for surfaces that have not deteriorated to the extent that replacement would be best. Replacing the asphalt pavement may be the most cost-effective option for roads and driveways with significant damage or distress.
Schedule an Appointment with an Asphalt Contractor
L&L Asphalt has years of experience installing new materials, correcting pavement issues, and managing dust abatement programs throughout Arizona. Our paving specialists can answer all your questions about asphalt paving to help you make an informed decision.
To schedule an appointment with an asphalt contractor in Phoenix, please contact us at (623) 434-1200.
A woman-owned and operated asphalt paving company, L&L Asphalt is awarded hundreds of pavement projects of varying size and complexity for local businesses and municipalities, leading us to believe we are the premier candidate to manage your asphalt pavement.
Resources:
Hall, Julie. "Memorial Day Holiday Travel to Rebound to More Than 37 Million." AAA Newsroom, May 11, 2021.
"Memorial Day 2021." History, May 21, 2021.