Leading Arizona in
Asphalt Paving Management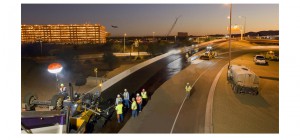 We feel we are the premier candidate to manage any projects for asphalt paving and resurfacing of streets and city facilities job order contract. It is extremely essential for you to have your asphalt paving job done well, the first time. That is why our team of professionals use the right equipment and the right amount of time to provide satisfactory results. We have worked on a large scale of projects ranging from Sky Harbor in Phoenix, to working with the City Of Phoenix.
Management of Dust Abatement Programs
Permanent Asphalt Replacement of Upgraded Infrastructure Projects
Municipal Thoroughfare Paving
Street Widening and Overlays
Airport Paving
Parking Lot Construction
For more information about how to work
with us for your next project, contact L & L Asphalt today.
623.434.1200
Visit Us At: L&L Asphalt